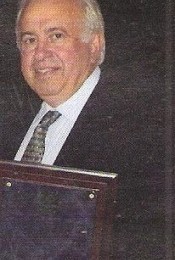 Dr. John Moffa brings over 30 years of veterinary experience! He owned Aberdeen Veterinary Clinic for 25 years and then joined our team in 2005.
In 1999, he was voted Baltimore's best veterinarian and later received the MVMA good doctor award in 2004. He was board certified in companion animals until 2005. He taught pharmacology and nutrition courses at CCBC for the veterinary technician program.  He has been on the the Board of Directors for the MVMA for the past 25 years and a member of the HVMA. In 2012 he was named MVMA distinguished veterinarian! (to see article, click on link: mdvma)
Dr. Moffa and his wife have 4 children (who have all graduated from college and will all be married by the end of 2018!).  Their furry family member is a black lab named Rudy.  We are so lucky to have Dr. Moffa's wisdom and patience as part of our practice!